NB – a draw will be held at the break & at the end for 2 x free IMDG refresher Training from Exis Technologies + 2 x free attendance at our June GHS Introduction Training + 1 x free attendance at our GHS Advanced Training – Registration is essential to participate !!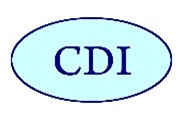 09 45 – 09 55  Platform opens for meet and greet,
    10 00          Welcome RPMASA Chairman, Philip Collyer

10 05          Dumisani Ntuli, Chief Director DOT Maritime: Public – Private Partnerships, DOT  MOC with RPMSA + the AN Task Group + AfCFTA moving into a new era of continental cooperation,
    10 25                       Colonel Jurie van Staden, SAPS Explosives Unit: Public Private partnership Ammonium Nitrate Task Group to prevent a Beirut type disaster and keep SA safe,
      10 50                     Mark Spence, Chairman British Association of Dangerous Goods Professionals -BADGP: The Importance of Dangerous Goods Professionals & Training
          11 15                 Dr Michael Ade, TIKZN Economist – Opening up the Economy post Covid19 and how will AfCFTA assist to grow Trade?
         11 35                  Comfort break
       11 50                    Peter MacKay, Editor Hazardous Cargo Bulletin – Sustainable Transport and Supply Chain, Low Energy Cargo Ships to reduce export costs + lessons learnt from covid19
       12 15            Capt. Richard Brough, O.B.E.,ICHCA – Our partnership and Supply Chain to inform on his retirement and introduce his replacement Richard Steele
       12 35            Liz Anderson – Legal update to include Carbon Tax, EPR and HCA Regs
       12 50            Deidre Nxumalo-Freeman: Extended Producer Responsibility, what the new DEFF Regulations mean for packaging and product manufacturers
   13 10                Capt. Terry Frith, CDI – Importance of Training to ensure safe compliant transport of DG & prevent loss at sea e.g. fires & loss of Containers, the One Apus, Ever Given
13 35                   James Buys: Need for National Emergency Call centre 24/7/ 365 to respond to emergency events and Add Value to Members and Industry
    13 45               Questions to be posed in writing either on chat or emailed in. Time constraints will allow only 1 question / speaker, the rest will be answered by email.
  13 50                 Draw for Complementary Training + Close by Chairman
   Feedback forms to complete & return – we value your feedback on the programme and speakers/topics to inform future events?